*I was not financially compensated for this post. I received a sample for review purposes. The opinions are completely my own based on my experience.*

I was so happy when I opened my mail and saw these:
Once again, the Renaissance Festival in Arizona did not disappoint us!  There were many great things to see, and do.  Lots of fun for the family…adults and children.  They were celebrating their 27th season and had some great new shows, too. The "Artisan Shops" were once again filled with great items – found some that would be perfect for gifts!! There was once again the crazy village street shenanigans, which never disappoint!!
Here's what a friend of ours said about going to the event:
"The Arizona Renaissance Festival is a family favorite. It comes at the perfect time of year, warm enough that we enjoy being outside, yet not the full Phoenix heat that you would get in the summer. As for the entertainment, we watch the "Dead Bob Show" for some adult laughs, then head over to the Wylde Men, for the show filled with mud, who the kids adore. And of course the joust is the main show, that we all come for.  We love cheering for our chosen knights!  We also grab our turkey legs, bread bowls and pretzels to enjoy as we watch the joust. My daughter always wants to get her hair braided, since it lasts for a few days. Pair that with the henna art, and she gets to stay in character all week long. Little guys prefers the wooden swords, and the trains that can be found at all sorts of different shops. Watching the kid's faces as they jump on the bungee trampoline is also priceless. Definitely a fun-filled day we look forward to each year." – The Carter Family
For those that haven't been, the Renaissance Festival is a fun outdoor event that combines fun shows and products that are reminiscent of what you might have seen in a 16th Century European village market celebrating the arrival of the King and Queen to their shire. You get to just walk through the gates, and are able to be taken back to a simpler more jovial time, sometimes making you wish that the world was still a bit like this fun event.  You can see over 2,000 costumed characters, have an enormous turkey leg for lunch; then take part in fun and exciting games of chance as well as skill…there is so much to see and do, at this great event. 
Be sure to mark your calendars – the "Arizona Renaissance Festival" will be open every Saturday and Sunday from February 7, 2015 through March 29, 2015.  Hours are 10 a.m. to 6 p.m. The Renaissance Festival is also open rain or shine!
Here are some pictures from our trip, and the great things that we got to see:
All in all, it was a great time – there was some awesome food, fun things to do and see.  I definitely recommend you going while it's still going on, or next year.  Make sure and mark your calendars – it's a lot of fun!!
---

It's that time of year again!! Time to mark you calendars and get the outfits out of the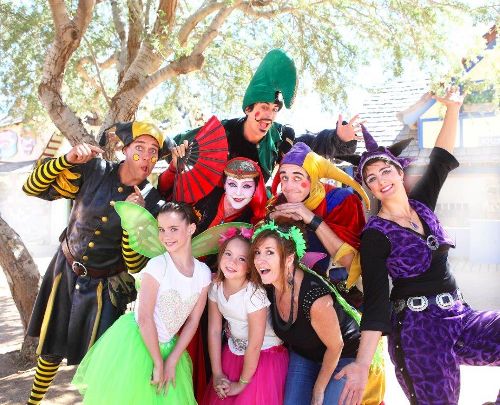 closet.  So many people have a great time at this event every year, you never hear of anyone not happy to have been there.
There's a chance to win tickets below, so be sure and get your name in soon, to get on the list for this great event!!
Fun For the Whole Family The Arizona Renaissance Festival is a medieval amusement park, a 13-stage theater, a 30-acre circus, an arts and crafts fair, a jousting tournament and a feast — all rolled into one non-stop, day-long family adventure! Kids Free! – Receive One Free Child ticket Per Coupon with One Full Price Adult Ticket Purchased at the Festival Gate. Coupon valid at the 2015 Festival Box Office only.
NOT VALID in conjunction with a FRY'S discount ticket or any other discount offer. Not for resale. One (1) coupon per person. Distribution on Festival property is prohibited. VALID FEBRUARY 21, 2015 THROUGH MARCH 29, 2015.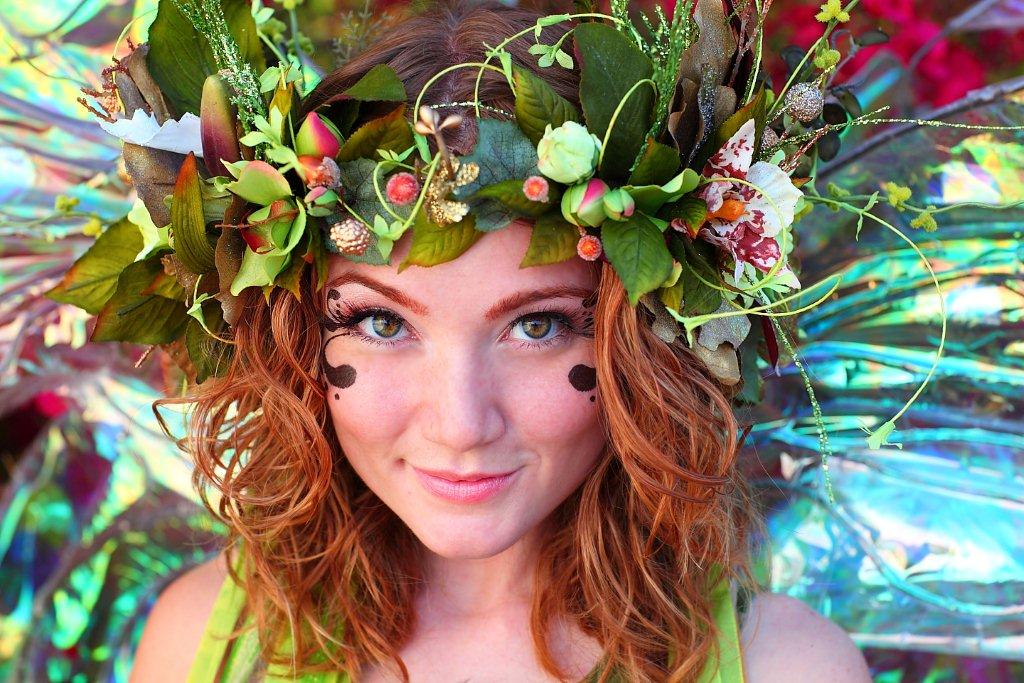 Enter to Win Tickets by clicking: http://www.usfamilyguide.com/Arizona_Renaissance_Festival/
---
 Here's what happened last year:
Disclaimer: I, Jamie Tomkins, own and operate Tiger Strypes Blog located at www.tigerstrypes.com. From time to time you'll hear about my real life experiences with products and/or services from companies and individuals. Let it be known that I have no affiliation with these said companies, and have not received compensation for reviewing their service/product. The service/product was given to me by the company or any agents of the company. The review that I give regarding the product/service is based off my own personal experience; I do not guarantee that your experience will be the same.